Share videos with your
customers in style through our

YouTube page

designs

Take a step ahead in marking your online presence through your YouTube page design!

Share your business videos and media campaigns with more people in style, with a creative and inspiring youtube page design by Logo Design Pros.

Our portfolio illustrates our 7 Year experience of crafting custom YouTube page designs.

Click to enlarge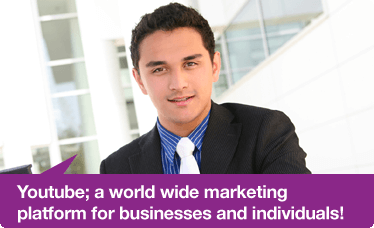 For businesses like ours, the way we present ourselves is very essential. We decided to get our youtube page designed by Logo Design Pros just cause we wanted to present videos to our clients with style. They delivered us an exceptional design now we have attracted followers & our videos are being watched by thousands. They have incorporated all our requirements in our page design. I would definitely recommend Logo Design Pros for strong & an influential youtube page."

Why get a YouTube Page Design?
YouTube is not just for videos. Businesses can actively benefit from it by using it's sharing tools, known as commenting, sharing and following. As you share and network, so will your business grows and gains recognition & understanding of customers and followers.
With us you will get

A well designed YouTube page that will speak volumes about your business in more than affordable price.


1 YouTube Page
With this package, you will get...

Customised Display Picture
We will incorporate a display picture of your choice into your YouTube page design



Customised Background with optional links
We make your brand shine on the online medium through our customised background and optional addition of links into it

Theme Customisation
In order to create unique touch to your page, we offer theme customization that will allow you to ask for personalize your page as much as you want.

24/7 Customer Support
We are here for you 24/7 whenever you need us, all your queries and problems will get handled by our top design consultants.

Expand the sphere of your

social connectivity
Along with your YouTube page design you can additionally get custom designed pages for Facebook & Twitter and get connected to your customers more effectively. Your customers are already spending a significant time connecting to their friends and favorite brands on these websites, it's time you make your presence there in a professional and creative way.