Your
catalogue design

a neat & easy way to showcase your products!

Get eye catching catalogue designs from us.

Enjoy the freedom to display your product offerings to a wide array of audience through catchy Catalogue designs from Logo Design Pros. so experience increased revenue through convincing catalogue design from us!

Our portfolio illustrates our 7 Year experience of crafting custom catalogue designs.

Click to enlarge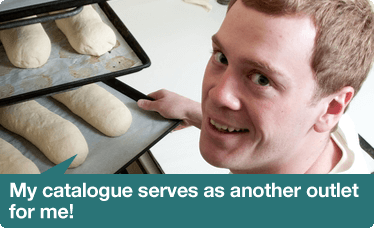 Sean Martin, Bakery owner said: My bakery offered lots of specialty products which a consumer knows only when they get to my shop. I wanted to promote my specialty products, for which I got a catalogue of my products designed from Logo design Pros. This catalogue helped me a lot, now most of the orders that I get are on phone or online. I am so happy with the results & extremely thankful to Logo Design Pros for their design. Logo Design Pros, a reliable service for all your design requirements!

Why get a
catalogue design?
A smart catalogue design from Logo Design Pros will help you have a shopping window in your customer's home. A catalogue invites your buyers to your products and is a successful means to introduce your business appropriately.
With us you will get

A well designed catalogue that will speak volumes about your business in affordable price


1 catalogue design concept
This package also includes:

Complete Ownership of your design
Logo Design Pros provides its valuable customers with complete ownership rights for their designed products



Free complete coordination with printing company
We will make your life easier by providing you complete coordination with your printing company, so now you don't have to worry about the quality of your catalogue

Free Stock images
along with your astounding catalogue design we will provide you with upto 5 free stock images

24/7 Customer Support
We are here for you 24/7 whenever you need us, all your queries and problems will get handled by our top design consultants.