Get your book from shelf to readers hand with our creative
book cover design!
Connect with your reader through appealing book cover designs from Logo Design Pros
We create unique Book Cover designs that will make your book stand out among many on the shelf. So mark your presence and give an exclusive identity to your writings through exciting Book Cover designs from Logo Design Pros!
Our portfolio illustrates our 7 Year experience of crafting custom book cover designs.
Click to enlarge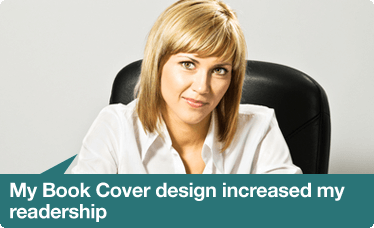 Heather John, a Writer said: I have been writing poetry and thought of publishing 2nd edition of my writings. My publisher gave me the idea to get a creative book cover that will lure readers towards it. I found Logo Design Pros while searching the internet and asked them to design a cover for my book, and believe me this service is the best. Through the appealing book cover design I was able to sell copies almost double than the last time. Thank you Logo Design Pros for helping me achieve this phenomenal success. You should try them too!

Why get a
Book cover design?
Book cover is the most important selling component. It is the book cover design that draws the attention of a buyer towards it and if the cover is not attractive, chances are your book will lose an opportunity to be picked from the shelf.
With us you will get

A well designed Book cover that sets a positive tone for your book in affordable price


1 Book cover concept
This package also includes:

Complete Ownership of your design
Logo Design Pros provides its valuable customers with complete ownership rights for their designed products



Free complete coordination with printing company
We will make your life easier by providing you complete coordination with your printing company, so now you don't have to worry about the quality of your book cover design

Free Stock images
along with your astounding book cover design we will provide you with upto 5 free stock images

24/7 Customer Support
We are here for you 24/7 whenever you need us, all your queries and problems will get handled by our top design consultants.