Tweet with style
by Getting your twitter page designed from us!
Achieve business growth by communicating with your customers through your customized Twitter page design.
Enhance your social media image with our creative and appealing twitter pages, increase your followers by you tweeting in your brand language.
Our portfolio illustrates our 7 Year experience of crafting custom Twitter Page designs.
Click to enlarge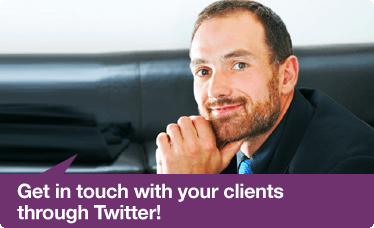 "We have heard of using Twitter as a window to see what is happening in the market. We actually did that after getting an attractive Twitter page design from Logo Design Pros. We got to know the product offerings of similar businesses like ours, which helped us devise effective & efficient marketing strategy for our brand. And the result is we have lots of loyal customers now who not only follow us on our page but also are a source of positive publicity for our business. Thanks to Logo Design Pros! I would definitely recommend them to everyone!"
Why get a Twitter Page
Design?
Twitter is becoming an increasingly important tool for online marketing. The more you interact with your customers, the more they respond to you. Keep in touch with your potential clients, use you Twitter page to see how responsive are your customers to your product offerings. Through our Twitter page design you can acquire true clientele who are genuinely interested in your promotions. Devise effective marketing plans for such customers which will not only save you time but also money too.
With us you will get

A well designed Twitter page
that will speak volumes about
your business in more than
affordable price


1 Twitter Page
With this package, you will get...

Free Stock images
We will provide you with maximum limit of 5 stock images that can be used on your custom twitter page design.



Customized Background designs
We will help your brand attract targeted audience by providing you customized Twitter page designs those are in line with your marketing strategy

Customized Display Picture
We will incorporate a display picture of your choice into your Youtube page design

24/7 Customer Support
We are here for you 24/7 whenever you need us, all your queries and problems will get handled by our top design consultants.

Expand the sphere of your

social connectivity
Along with your Twitter page you can additionally get custom designed pages for Facebook & Youtube and get connected to your customers more effectively. Your customers are already spending a significant time connecting to their friends and favorite brands on these websites, it's time you make your presence there in a professional and creative way.