Get your
website redesigned


to the latest web standards

Update the structure and design of your website to make it more user friendly and according to the latest web 2.0 standards

Our designers know what works best for your business. We provide complete website re-design service to make your website in accordance with the latest web standards. We provide W3C, HTML, XHTML and CSS certification for your web pages if necessary to prove its authenticity.

Our Work illustrates our 7 Year experience of redesigning websites.

Click to enlarge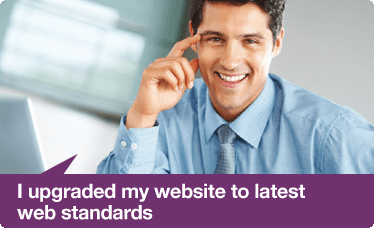 Website re-designing could do wonders - I learned that after experiencing a significant incline in my sales that my new website brought me. Re-designing also helped in resolving a lot of complaints from my customers such as page resolution and loading time. I'm grateful for this to Logo Design Pros, would definitely recommend them for flawless web designing services.

Why get your
Website redesigned?
Website re-designing helps you keeping up with new web standards. New web standards ensure that your website is browser friendly, displays properly on various screen resolution and provides standard navigation between your pages, so that your visitors could have a good experience online. Better website design also generates more interaction from visitors that eventually leads to better sales.
With us you will get

Complete re-designing of your existing website and web pages according to new standards to give it a new, refreshing look while keeping the business theme unchanged.


1 complete website redesign
This package also includes:

Web Standard Certifications
We provide authentic certifications for your website that ensures its compatibility with latest web standards. That includes W3C, HTML, XHTML and CSS certification.


Cross Browser Compatibility
we take care of even the slightest glitches your website may experience on any browser to give you cross browser compatibility

Free Stock images
along with your astounding brochure design we will provide you with upto 5 free stock images

24/7 Customer Support
We are here for you 24/7 whenever you need us, all your queries and problems will get handled by our top design consultants.

Power up your web presence with
WebCraftive

powered Website! As our valuable design customer, you can now exclusively
benefit from our website power package. The web power
package gives you
Free Website Redesign


(Free custom design to improve your existing website, with fresh new graphics, colours and even navigation)

WebCraftive
(Top quality content management system)


(To update, manage and maintain your website, from anywhere and anytime, without any technical knowledge.)
Already, at Logo Design Pros, we offer both these services at low prices, compared to anywhere online. But exclusively for our website design customers, we're offering the web power package for an Unbelievable low price
Free Website Redesign

£499

WebCraftive System

£1199

£1698

£1199

Total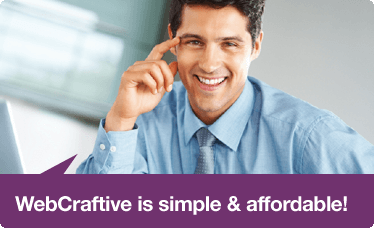 Cavin Reit, a real estate agent, says, "our work requires us to update our website weekly as there is a constant fluctuation in the real estate prices. WebCraftive has made my life real easy. I can update & manage the content of my website very easily--in fact, it's as simple as using Microsoft Word! I can add and delete pages, upload the pictures and update the text from anywhere. It's like I've the remote control for my web. And the best part is, I got it at a really affordable price from Logo Design Pros. I would highly recommend it to my friends and colleagues."
Update, Maintain and Manage Your Website without any technical Support

WebCraftive can enable and empower you to update, maintain & manage your website content from anywhere and anytime you want. All you would need is internet access. It's as simple as using Microsoft Word, or writing an email to a friend.

You can change/edit the content of your website
anytime you want

| | |
| --- | --- |
| | You can add unlimited pages to your website |

| | |
| --- | --- |
| | You can upload as many photos you want on your gallery |

| | |
| --- | --- |
| | You can save hundreds of dollars monthly on maintenance and edits of your website |

| | |
| --- | --- |
| | Provides an enhanced content security system |

| | |
| --- | --- |
| | |
| | Why Get Free Web Redesign |
| | Keep up with the latest design trends and technologies |
| | As a rule of thumb, getting your website redesigned always works. Studies prove that a web redesign increases conversions, likeability and stickiness of the website. |
| | And when you're getting it for free, you don't want to miss the opportunity. |