Catch the customer's 'eye' through our amazing
CD & DVD designs!
We will conceptualise your product in our most creative
CD & DVD covers and menus.
Get creative CD & DVD menus & covers that convey your promotional message to the desired audience from Logo Design Pros. Promote your art through influential CD & DVD designs from Us, because only We will provide you captivating designs in shortest time and with a complete satisfaction guarantee!
Our portfolio illustrates our 7 Year experience of crafting custom CDs & DVDs Cover Designs.
Click to enlarge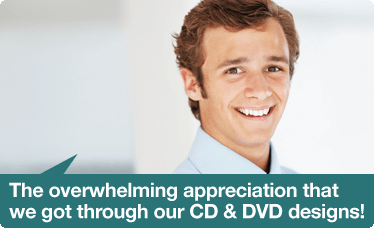 Albert Keith, Lead Singer of an underground band said: We were looking for a reliable design service to get our CDs a creative cover design. We are fortunate enough to come across Logo Design Pros. Because these guys are truly experts at what they do. We received lots of appreciation for our visually alluring CD designs. Logo Design Pros has pinpointed our message to our customers. Thanks! If you have any design related issue, contact Logo Design Pros. I am recommending them to you!

Why get a CD & DVD design?
Get your customised CD & DVD design form Logo Design Pros & convey the promotional message clearly to your audience and build your business a better image. Our CD & DVD designs speak volumes about your business.
With us you will get
A well designed CD & DVD cover design that will create recall for your business in affordable price


1 CD & DVD concept
This package also includes:

Complete Ownership of your design
Logo Design Pros provides its valuable customers with complete ownership rights for their designed products



Free complete coordination with printing company
We will make your life easier by providing you complete coordination with your printing company, so now you don't have to worry about the quality of your CD & DVD menus & cover designs

Free Stock images
along with your astounding CD & DVD design we will provide you with upto 5 free stock images

24/7 Customer Support
We are here for you 24/7 whenever you need us, all your queries and problems will get handled by our top design consultants.