Logo Design Pros Affiliate Program Details
Become an Affiliate of Logo Design Pros and Double Your Monthly Income
Earn 25%

Affiliate Commission

on each order
(Average order size = £300. Affiliate Commission = £75)
Normally, an affiliate makes a minimum of 2 orders per day which means earning an average monthly income of £4200.
365-Day Cookie Support
Earn commissions on as many purchases as a customer makes from the site for one year.
Click here to see how our Affiliate Program works
Why You Should Join Logo Design Pros Affiliate Program.
When you join Logo Design Pros, you will be connected with the premium logo design firm, which is successfully offering logo design services for many years. Having a rich history of thousands of satisfied customers and the highest percentage of repeat clientele in the industry, we know how to make our clients proud of their business logos. Our robust ordering system and support make us stand out amongst our competitors. Being the industry leader with the highest sales volume, Logo Design Pros is able to offer the lowest prices for its services, hence providing its affiliates a more competitive advantage.
Click here to see how Logo Design Pros Affiliate Program is different from other Affiliate Programs.
Why Logo Design Pros Affiliate Program is rated the Best!
Free and Easy
Unlike other affiliate programs, joining Logo Design Pros is absolutely free. All you have to do is place our links on your website and get started towards earning commissions.
Monthly On-time Payments
Receive affiliate commission check at the end of every month. We are the only company that provides payments through Pay Pal and ACH Transfers or via check payment to your bank account.
24 Hours a Day and 7 Days a Week Available Support
Our Affiliate Managers are available 24 hours a day and 7 days a week to resolve the queries of our affiliates.
Robust Reporting Interface
View live tracking of your sales, referrals, and commissions earned through third party reliable tracking systems provided by Shareasale.com
Creative and Promotional Material
Get high quality sales aids like web banners, buttons, text links, and package links to promote our services.
Sales Notifications
According to your preferences get a notification or monthly summary whenever your referral makes a sale.
Bonuses and Rewards for Affiliates
Get entitled for special bonuses and rewards exclusively designed for our affiliates. Click here to view details about our bonus structure.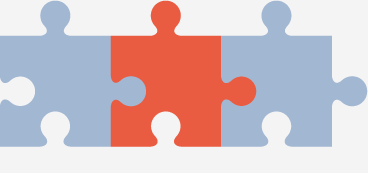 Case Studies

Mr. Bob Smith is now resting
on his laurels thanks to Logo Design Pros' lucrative affiliate program.
Not long ago, he owned an informative website that received an outstanding traffic due to the reliability, authenticity and variety of information it contained. The rapidly increasing traffic on his website made Mr. Smith think about optimizing this huge traffic for revving up his website's revenue potential.
One profitable way to make the most of the increasing traffic and augment the revenues was to allow advertising on his website. But Mr. Smith was so much concerned about the annoyance that the irrelevant, cheap, and intrusive advertising Simply put, he didn't want his site's visitors to be repelled by this kind of advertising.