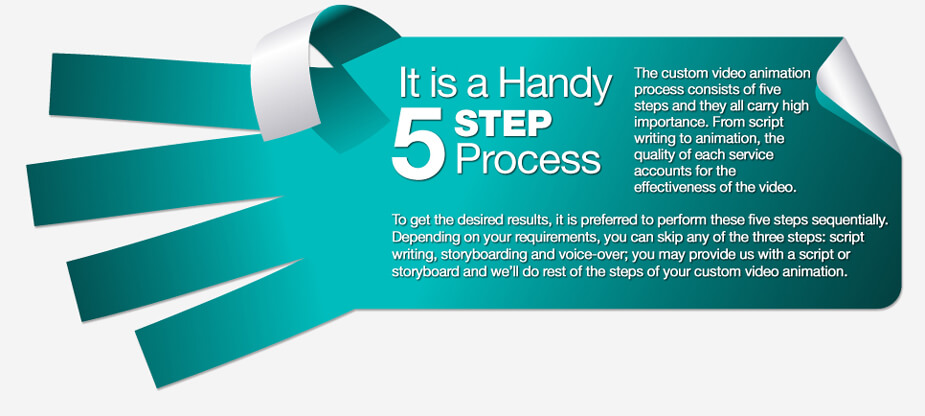 Step 1
Get a Custom Quote
In the first step, you need to fill in the custom quote form and provide us the required information. We'll quote the price of your custom video animation accordingly. The brief should be clear and easy-to-understand. This will make the process quick and easy.
Step 2
Script writing
To start with your custom video animation, our content writers prepare a script and send it to you for approval. We make sure that the script talks about your business or products in a creative manner. You can also prepare a script on your own and send us to create a storyboard.
Step 3
Storyboarding
Storyboarding is done by our concept team that ensures that the story complements the script and promotes your business in a subtle and comprehensive way.
Step 4
Voice-over
Depending on the nature of the video (corporate or promotional) and on requirements of the video, we select voices that complement the characters in your custom video animation.
Step 5
Animation
When we are done with script writing, storyboarding and voice-over, we then proceed towards the animation phase. Our animators are experienced and they know their craft well; hence, they provide you with attention grabbing custom video animations.